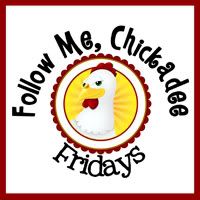 Alright ladies and gents, it's FRIDAY! I remember as a child always being so excited when it was Friday, not because school was out for the weekend, but because so many adults around me were in such an incredible mood! I also find it amusing that though most of us had Monday off for a holiday, this week seemed just as long (maybe longer) than a typical work week.
In other news, I have kept up pretty well with my book challenge and yet, not so well with reviews. I've enjoyed fewer books than I've disliked but I appreciate this journey and how many new ideas/genres I've been exposed to. A surprising twist is that I am loving historical fiction novels.
My Lucy is still feeling slightly under-the-weather but she's getting better. I've been planning her birthday party (she'll be one in two weeks!) and spending a small fortune on wonderful, educational presents that I know she'll love. I remind myself that though I'm spending the money, I'm planning to pass many of these toys along to her siblings (whenever that happens) and/or reselling them through consignment.
Our vacation went from being six days, to ten days and though I loved Hilton Head Island, SC and Savannah, GA, I'm very glad to be home. The weather was beautiful (and HOT) and I always feel very energized by the ocean. We stayed the last two nights in Savannah's historic district and it was incredible. We honeymooned there and fell in love two years ago, so walking through the many alleys and parks again was a nice trip. I may have mentioned before that we don't see ourselves staying in Chattanooga forever. Savannah is on our top 5 list of cities to move to. We have already begun our research to find the greatest city for us and our family but likely will not move for another four-five years.
I'll post a quick picture of my two loves from our trip, and hopefully post another book review soon.
Happy Friday all!!!