And the blog hop begins, in no particular order: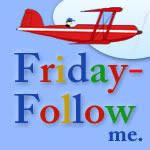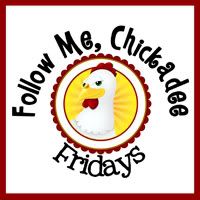 So I'm not 22 anymore, but I'm living the housewife life now and I feel entitled to join! :)
Happy Friday to you all my friends! It seems that someone lit a fire under me this morning because I've been ever so successful at marking things off of my unrealistic to-do list. Go me! My baby girl's 1st birthday party is planned and now I just need to wrap presents and wait the week until her party. I hope I'm always this on to of things when it comes to my kids and their joy.
I've also been tearing through some books and have definitely enjoyed my reads. Particularly the last two I finished (
Love Walked In
and
Speak
). I listened to
WAR
yesterday as well. I really seem to enjoy a book more when the author reads it. Maybe because they read it in the way that they want it to be interpreted.... if that makes any sense. Anyway, I doubt I'll write a review about it but it was different than my norm and yet, I felt that it was a good insight for me to viewed.
Time for some lunch and to hit that list again, but I want to wish you all a Happy Friday and a wonderful weekend. Check me out and become a follower!
<>< Cassie